ASSE 6005 - Medical Gas Specialist
A 24 hour training course for medical gas system engineers, designers, and personnel in need of general medical gas system information.
ASSE 6010 - Medical Gas Installer
A 32 hour training course for medical gas system installers which includes both a written and a practical brazing test. Brazing credentials are re-issued on a six month time interval to ensure continuity of brazing expertise.  Prerequisite: (4) years of documented practical experience in the installation of any type of piping systems.
ASSE 6020 - Medical Gas Inspector
A 24 hour training course for medical gas system inspectors who inspect and review medical gas system installations for both governmental and private agencies.  Prerequisite: (2) years of documented practical experience.
ASSE 6040 - Medical Gas Maintenance
A 32 hour training course for medical gas system maintenance personnel which includes a written and practical examination covering all facets of ASSE Standard 6040.Prerequisite: (1) year minimum experience in the maintenance of medical gas systems.
NFPA 99 Condensed Course
A two hour condensed course covering major points from the most recent edition of NFPA 99.
ASSE 6000 Medical Gas Training Courses
EMGS, Inc. has developed medical gas training courses compliant with ASSE 6000 and NFPA 99 designed to properly train and certify individuals that are involved with medical gas system operation, design, installation, repair, and service.  Each course has its own prerequisites that must be met before an individual may complete the training.  We also offer certification for ASSE 6030 Verifier and ASSE 6050 Instructor, but these courses have rigorous requirements that candidates must meet before we will offer training.
The courses are taught at our training facility in Villa Rica (metro Atlanta), Georgia and are offered at various remote locations throughout the U.S. and internationally.  Please contact us for pricing on any medical gas training needs you may have regardless of the location.
EMGS Hands on Training Facility
EMGS has an on site training facility that provides hands on learning experience for those that attend our training classes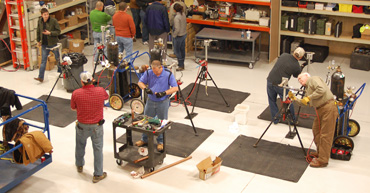 ASSE 6000 Training – Upcoming Classes
Click on the session of interest to view the course flyer and application. If you wish to set up a class at your facility, please contact Jennifer Darden at  jdarden@emgsi.com.  A minimum of 8 people is required.
ASSE 6005, 6010, 6020 Medical Gas Training Course: January 23-26, 2017 in Villa Rica, GA
*If you will be taking the Inspector or Specialist exam, please contact Jennifer Darden at jdarden@emgsi.com or 770-459-5920 for additional registration forms.
The Next ASSE 6040 sessions are:
TBA
Click here if you would like further information about our training courses.
***Applications and documentation are due three weeks prior to the start of the class***
About the Instructor
About the Instructor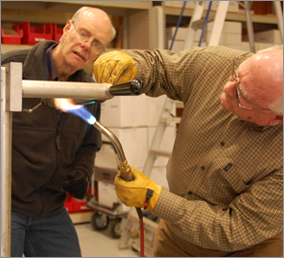 Tot Darden
Courses are taught by Mr. Tot Darden, an instructor with over 20 years of experience in the medical gas industry. Mr. Darden holds authorized credentials from National Inspection Testing Certification (NITC) in the following areas:
• ASSE 6005 Medical Gas Specialist
• ASSE 6010 Installer
• ASSE 6020 Inspector
• ASSE 6030 Verifier
• ASSE 6040 Systems Maintenance
• ASSE 6050 Instructor
• ASSE 6015 Bulk Installation
• Member and credentialed Medical Gas Verifier of MGPHO (Medical Gas Professional Health Organization)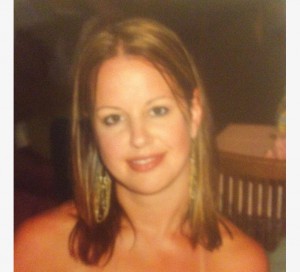 Jennifer Darden
Jennifer serves as Training Director for EMGS, Inc. and coordinates all of the medical gas training classes. Additionally she maintains records for all attendees and manages medical gas license renewals.
Testimonials
M. Walters from Indiana – "I want to thank you and Tot for the training. You did a great job as the results show."
J. Glasgow from Iowa – "I have taken many classes in piping, plumbing and mechanical design and your Medical Gas Installers course was the best of any I have taken for amount the of useful information and real world application presented in a short time period."
B. Nelson from New Jersey -"The complete class at your location was superior…I like the [course] structure and integrity of the instructor you have."
J. Barnard from Alabama – "I wanted to extend my appreciation for the effort your company made to provide an informative and productive medical gas installer class. I really enjoyed meeting Tot and all our guys really learned from him. They expressed to me that he taught the class with professionalism and knowledge, and the information he conveyed was presented in a way they were able to understand and comprehend. I will keep you in mind next time we prepare to have another class in the future."
J. Rodriguez from Georgia – "Thank you so much for the training that you presented. The material was very informational and it was presented clearly and concisely."
G. Angrisani from New York – "Thank you for the update! The class was excellent. I really learned a lot and really I enjoyed everything. Many thanks to you and Mr. Darden!"